Business Meetings/Banquets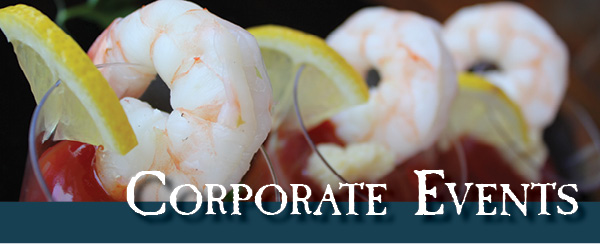 FROM ONE ON ONE TO A FULL ROOM
Our private meeting rooms can accommodate everything from quick lunch meetings to large all-day conferences. Our Sales Managers will work with you to design the best layout for the room depending on your needs and will be available to answer any food or beverage questions you may have. We include all of the final touches, including specialty linens to match your theme or company colors as well as centerpieces for no extra charge. We also have a variety of audio/visual equipment available for rent and offer free wireless internet access.
MEETING PACKAGES MADE TO PLEASE
When looking at the Business Catering Menu for food and beverage options, please check out our Meeting Planner Packages on page 6 and 7. We have designed these especially for half day or all day meetings! We have different combinations of beverages, breakfast items, lunch buffets, and afternoon snacks put into packages in order to make your planning process simple and easy!
FOR MORE INFORMATION or to book your next event call Jayme Lowell at (402) 434-5113 or email jlowell@wildernessridgegolf.com
CLICK HERE for more information on your next Company Golf Outing